Collaborate with Indigenous Maya Communities
Mundo Exchange directors have been collaborating and working in the Highlands of Northwest Guatemala with indigenous Maya communities since the 1976, just as the country was entering peace negotiations to end the 36 plus years of armed conflict.
About Chajul
Chajul is one of three Maya Ixil villages in the Department of Quiché.  Steeped in the indigenous Maya tradition, it's people are known for their longstanding defiance to outside influences, their close ties to the land and corn and their beautiful red textiles woven by both men and women. Chajul has the distinction of being one of the last communities to hold out against the Spanish conquistadores in the 1500s.  They are smart, tough, and fiercely independent.  They have fought hard for their indigenous rights and they have suffered for 500+ years from the prejudice and dominance of Spanish and Guatemalan Ladino governments.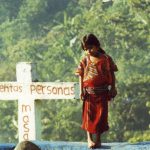 Survivors & Their Children
Chajul was one of the communities most impacted by Guatemala's 36 plus years of civil war. Members born before the peace accords (signed in 1996) experienced years of unprecedented violence, large-scaled massacres, starvation and razing of entire villages.  Almost half of the community fled from the government's lethal army, hiding in the rugged mountains and high jungles or fleeing to Mexico throughout the conflict.  Neighbors were forced to kill one another.  These experiences continue to weigh heavy on the shoulders of the survivors and their children.
While rich in cultural Maya heritage, 93% of Chajulenses live under the line of poverty (less that $2.00/day income).  Chajul continues to be primarily an agrarian society, growing corn, coffee, and subsistence crops that are sufficient often only to feed their family.  Today, the community is plagued by inadequate education and health and social services.  Despite somewhat improved opportunities for children to attend school past the 2nd grade, literacy rates are low.  Chajul further suffers from common preventable health concerns, such as respiratory illness, intestinal disease, tuberculosis, malnutrition, and death during childbirth. Malnutrition and diarrhea continue to be the main reasons for childhood death.  Alcoholism is rampant as is domestic violence and sexual violence against women and children.  Suicide is not uncommon.
Education in Chajul
Because schools were shut down during the Civil War, the majority of adults have a second grade education or less.  More opportunity for schooling exists now, but only 11% of students graduate from middle school and only 3% graduate from high school (even less for girls) (Limitless Horizons education report).  Even when youth are lucky enough to graduate from high school or even college, there is no infrastructure for work, leaving most young people unemployed and discouraged.  More children would like to attend school, but their families cannot afford the costs of school uniforms and tuition and need their children to work alongside them in their fields.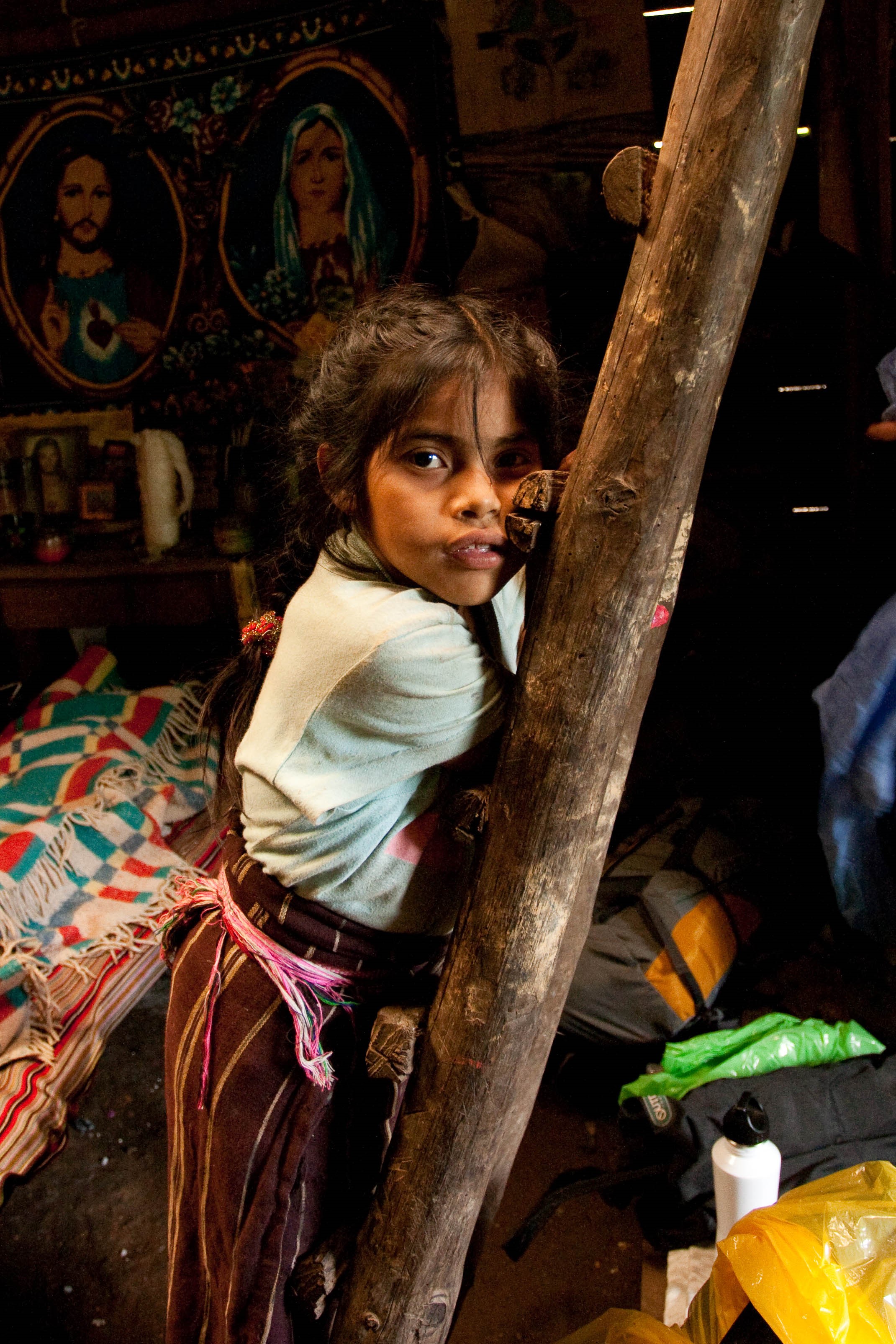 Support Human Rights, Education & Social Services
Despite these challenges, the Maya Ixil proudly display their Ixil heritage through their actions and words.  There are high hopes that life will improve and that they will be integral members of Guatemalan society.  Mundo Exchange volunteers have been working with the Maya Ixil for over 25 years, partnering with local NGOs working on projects that support human rights, education and social services.  We work closely with local community leaders who guide our projects and ensure that we are doing work that will make a long-lasting and positive difference for children and their families.
JOIN OUR ANNUAL SERVICE TRIP TO GUATEMALA

Mundo Exchange currently offers an annual Service/Cross Cultural trip to the Ixil area in the Northwestern Highlands of Guatemala. You will work alongside Mundo Exchange volunteers who have had a longterm presence in the Ixil area as well as Maya Ixiles who can teach you about their community and culture.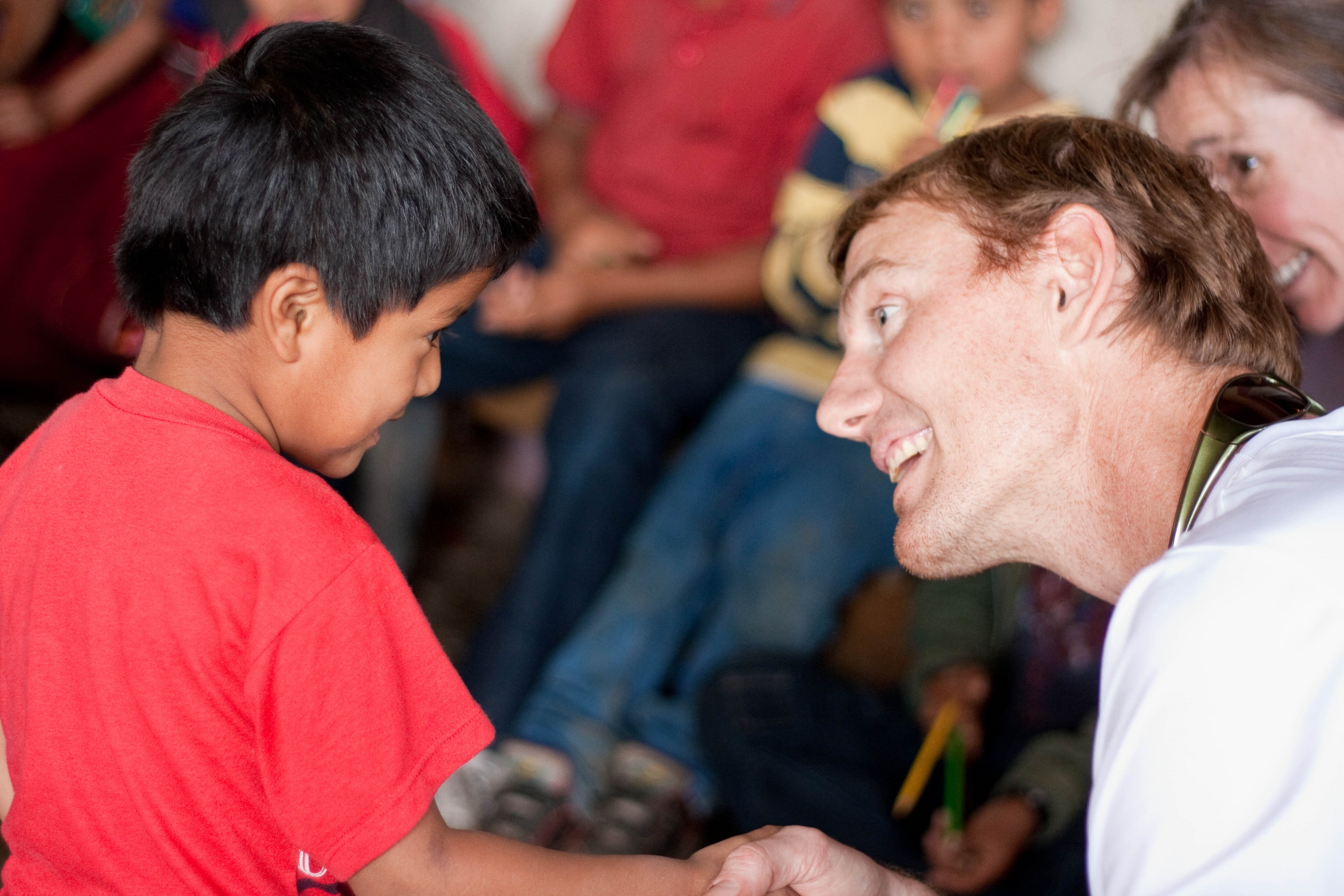 Staying in Guatemala
As a volunteer, you will live in adequate, but basic homes or guest houses.  You will eat the best handmade tortillas you have ever experienced, topped with organic vegetables and the occasional meat.  You might want to drink the dark, rich coffee that is locally grown and roasted.  You will meet incredibly strong women and men who have survived tragic situations.  And you will meet their children, many who are the first in their families to stay in school longer than the second grade and have high hopes of making life a bit easier for their parents and future families.
You Teach, You Learn
While not necessary, your ability to speak basic Spanish will enhance your experience.  Spanish is the second language (the primary language is Ixil).  Spanish is spoken slowly and locals are not only tolerant of your grammatical errors, but also excellent at figuring out what you might trying to communicate, even if your Spanish is not great.  They will also happily teach you Ixil, one of 22 indigenous languages in Guatemala.
About the Work
Your volunteer work may include teaching children how to read and write, running a day's art festival, joining a school on their environmental outing, laying tubes for potable water projects, creating an organic garden, or putting in a foundation for a new school building or latrine.  The work will be challenging, but rewarded with an opportunity to learn about the Maya Ixil heritage, develop long-term friendships and experience amazing hospitality.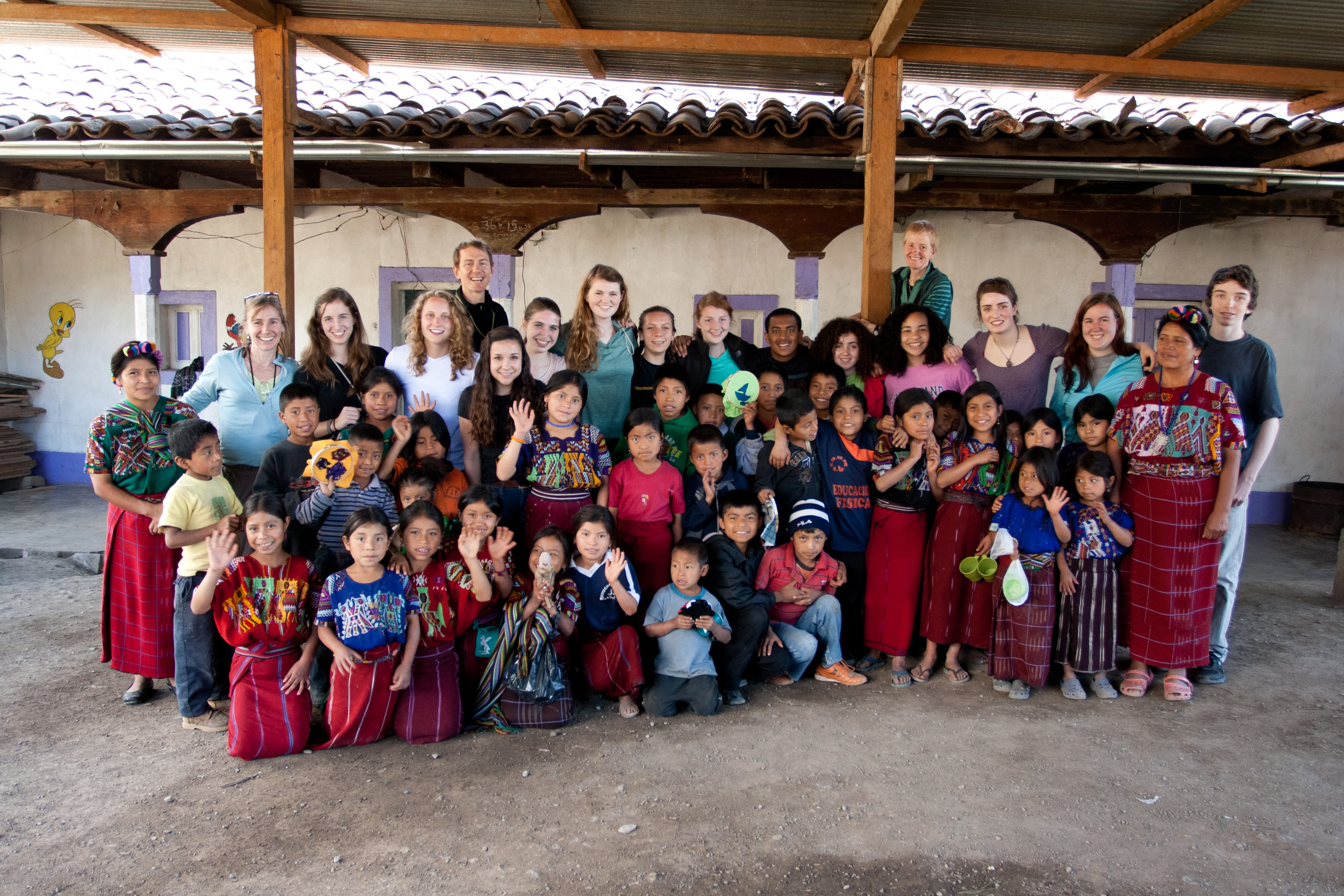 Daily Activities
Your hosts will also give you an opportunity to participate in several daily activities that can provide a better understanding of the Maya Ixil culture and life.  In the past these have included:
Visiting important Maya mountains and learning about the Maya folklore and culture
Learning from ex-guerilleras/os about the 36 years of civil war and the immense impact it had on the Ixil area, including the razing of numerous villages, widespread massacres and significant levels of trauma from the massacres and challenges that confronted local people on an almost daily basis
Learning about weaving and the importance of textiles in the Maya culture – with time, weaving your own textile
Working on an organic farm that teaches locals how to grow their own nutritious food and provides them with the seeds and tools to be successful
Cooking indigenous food including making tortillas and BoxBol (the local Maya favorite meal)
Taking Ixil language lessons
Hiking into a remote, roadless village to learn about how the Maya live now, in a world where technology still has not penetrated
Learning about current Maya life and the challenges of living in an impoverished society
Visiting the local health clinic and learning about current health practices
Visting a Maya Priest and learning about present day and past traditional Maya religion and cultures