new roles as a mentor, gardener, helper, or teacher.
the lives of children and families in need.
the miracle of making a difference by volunteering abroad.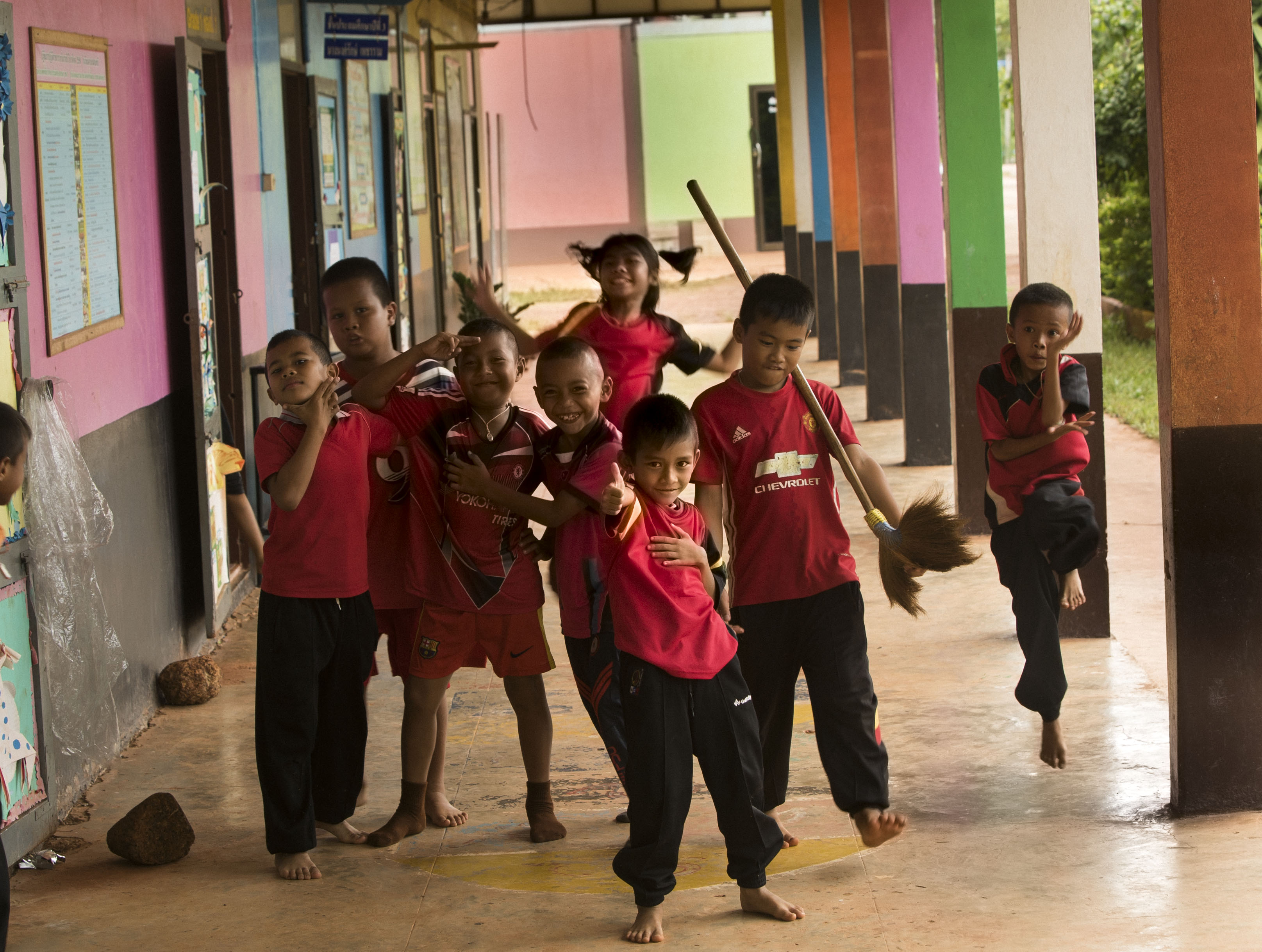 Help us Sponsor teachers for underpriviledged kids
Small rural schools throughout Thailand are under threat of shutdown due to insufficient funding. With your help, we can sponsor teachers for Kamplafanatawee School, a small village school Mundo has worked closely with for the past ten years. With your donations we can help director Kittichai continue to give these children not only a quality education but also provide mentors as well as a safe space for kids from families living in poverty where they can receive at least one nutritious meal a day.
Every child deserves the opportunity to create a better future. 
We need your help to make a difference. 
Here's some ways to get involved
Be prepared to have one of the most rewarding life experiences ever
Donate
We consistently have ongoing projects, which are only accomplished with your help! Give to a specific project or let us decide where it's most needed. You choose.
Give Families a Brighter Future
We connect directly with local leaders at our Guatemala site to determine who in the community is best suited for educational scholarships.
Shop with Us in Mind
Feed families, clothe children, renovate homes, care for elders and more while you shop! Simply shop through Amazon Smile, make Mundo Exchange Inc your charity!
Corporate Matching
Find out if your employer will match your gift!  Some companies do donation matching, so tell us the company you work for and we can see if ythey are willing to match your donation.
Support a Student
Many kids have only one uniform, worn daily; it gets dirty, torn, & stained and many students feel shame. Only $50 will give a child a new uniform school  shoes, & a greater sense of self pride.
Join us
We are always accepting volunteers in Thailand, and would love to have you share in the experience of changing lives. Learn more about our volunteer program and be a part of something big.
Mundo Exchange was incredible from start to finish.
Build a House
We aim to build or renovate a house for a family living  in poverty each year. For only $4000USD you can build a home for a family in desperate need of a safe place to sleep at night.