Books and Information on All Things Thai
(*the throwback edition!)
*as some of you may remember, our website used to look quite a bit different. Due to a poorly executed changeover of servers we unfortunately lost a lot of that data and information, but this post from our old blog has been found! I am reposting this now, but the books and recommended readings as well as links are, while no less important or entertaining, a bit dated. All content apart from photos has been replicated. Original post dates back to October 14, 2010. 
Mundo Exchange volunteers and interns have created a list of books and readings about Thailand and Thai culture. Some of the works included are fiction, others are about history, the arts, and the cultural ways of this Thai society. Travelers, tourists, and armchair anthropologists may enjoy some of these writings. Our goal is to include more, so if you want to recommend other Thai related readings let us know at [email protected] (that offer is still relevant today!). Enjoy the reads! (Other books and readings, not listed here, will be available for Mundo Exchange volunteers during your cross-cultural training and orientation).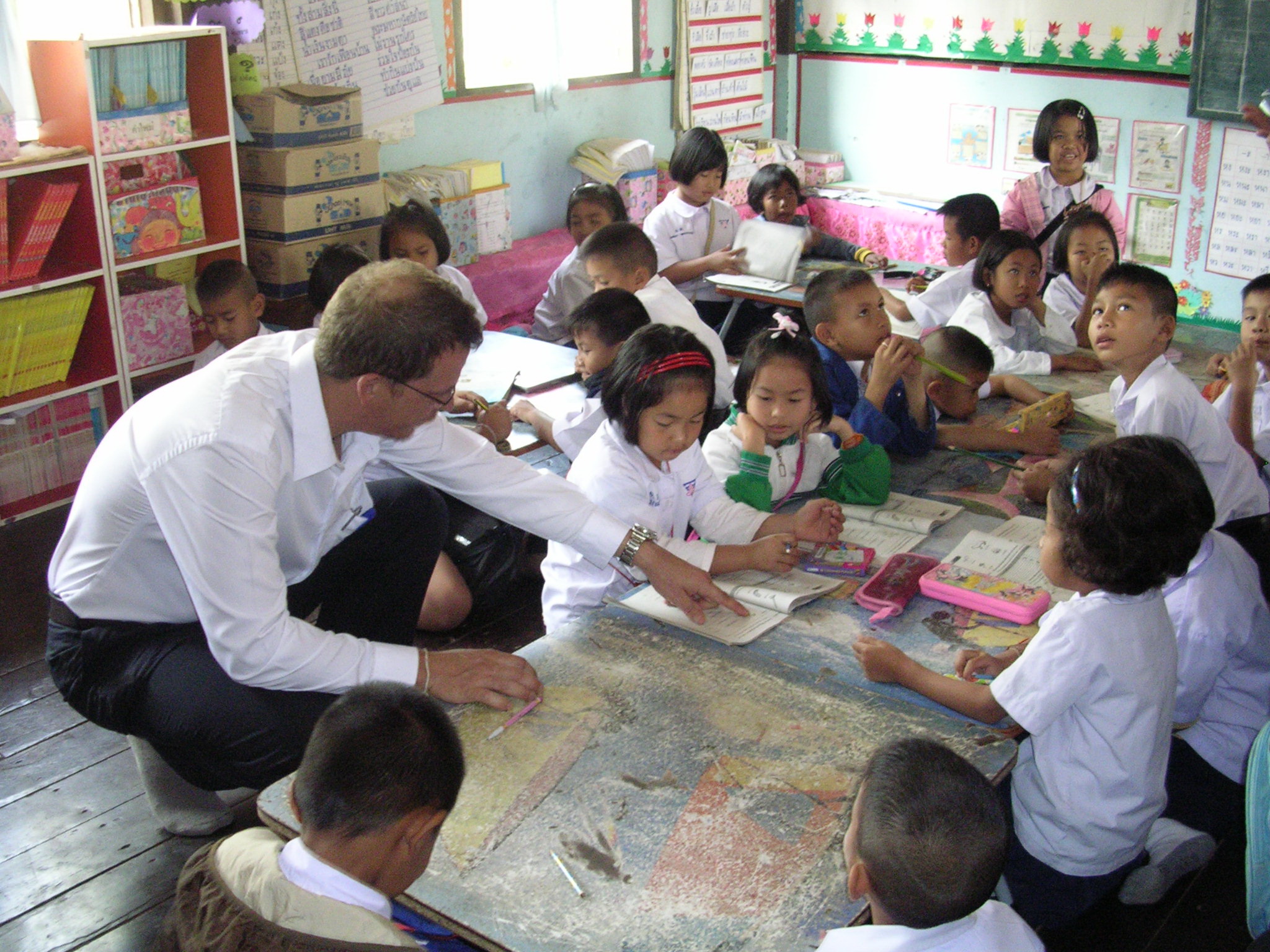 Thai Culture:
Philip Cornwel-Smith, 2006
An endlessly entertaining book full of photo essays explaining the simple yet fascinating quirks of modern Thai culture: from toilet paper napkins to ghost stories, and from drinks in a plastic bag to temple carnivals, this book brilliantly sheds light on the everyday popular culture in Thailand that is so mystifying to its visitors.
There is now also an updated version (2013) available 
The Thai & I: Thai Culture and Society
Roger Welty, 2004
Good cultural information about Thai history, politics, language, the arts, the spirit world, Buddhism and more general information written by an American expat. Good information for volunteers and those living in Thailand.
Thai Folk Wisdom: Contemporary Takes on Traditional Proverbs
Tulaya Pornpiriyakulchai and Jane Vejjajiva, 2010
Thai proverbs, idioms, sayings, and contemporary art – an excellent book for reflecting on Thai sayings, use of language, culture, and ways.
Carol Hollinger, 2001
An older but still relevant book that looks into Thai culture. Hollinger writes from her personal experiences as a western woman coming to live in Thailand, and falling in love with the country and the people. Her views on Thai culture and her writing are both humorous and show some of the conflicts still faced by those living and working in Thailand.
Thai History:
Chris Baker and Pasul Phongpaichit, 2009
An informative overview of the history of Thailand. Less academic and dense than other attempts – a substantial but accessible amount of background information for the traveler wanting a semi-complete understanding of the Thai history.
Stalking the Elephant Kings: In Search of Laos
Christopher Kremmer, 1998
An excellent book for readers wanting to learn more abour the Royal Laos Family that were disposed of by the Communitst Pathet Laos in 1977. Because of the close connection between the Isan area of Thailand and the country of Laos, the Isan people have many more stroies that relate to this book.
Religion in Thailand:
*Note: All of the world's religions do exist in Thailand, but over 95% of Thai people practice Buddhism.*
His Holiness the Dalai Lama, 2009
Written in H. H. the Dalai Lama's characteristic clear language, he elucidates the complex principles of Buddhism. Divided into three parts: Initial Level of Practice, Middle Level of Practice, and High Level of Practice, this book explains the profound principles of Buddhism in a way that will fascinate all levels of readers, from the practing  Buddhist, to the theological scholar, and even to the simply curious.
Bhante Henepola Gunaratana, 2002
A book written, as the title indicates, in simple English, explaining how to practice meditation.  Intended to be something of an instruction manual for newcomers to meditation and Buddhism, this book has received a great deal of praise for its lucidity and apt presentation of a complex subject in a simple and comprehensive way.
Kamala Tiyavanich, 2004
A book about the evolution of Buddhism in Thailand, especially Buddhism within the Theravada sect.  Written as a personal narrative from the perspective of monks, Thais, and even some foreigners, they reflect on the changes in Buddhism from a religion of the natural environment to adapting more modernized traditions.  Very informative.
Literature:
Botan, 1969
An award winning novel that has been used repeatedly in Thai schools to reveal foreigners' perspective of Thailand and Thai people. It is a touching novel about a young immigrant who sends letters back home to his mother in China.
Kampoon Boontawee, 1988
This book is about life in a village in the Northeast of Thailand during 1930s and through the eyes of a young boy. The Thai version, published in 1976, was voted the Best Novel of the Year.
Coswell's Guide to Tambraligna
Scott Landers, 2004
Volunteers, backpackers, and tourists visiting Thailand may enjoy this novel about an older couple who, in an attempt to save their marriage, take a trip to Southeast Asia. They take different paths as they travel and learn on the fictional island of Tambralinga. If you enjoy dark humor this book may be for you. It examines the tourists search for unknown exotic adventure while giving a glimpse of local Thai culture.
Mischa Berlinski, 2007
A mystery about an expat who searches to find out about the death of a western anthropologist. The reader learns about the lives of local missionaries and tribal animists, scholars and others who make Thailand their home. A great read and also a well researched novel which takes the reader to the jails of Thailand and examines the cultural differences and similarities of expats and locals within Thai society.
Paul Adirex, 1996
A pen name for a once Thai politician who also wrote The King Kong Effect, The Pirates of Tarutao, and Until the Karma Ends.  This is an adventure story that takes place along the Mekong River separating Laos and Thailand; the mythical Naga, the Golden Triangle, US soldiers of the 1960′s and lost treasure in Laos are found all together in one book. A good read for those who enjoy this type of adventure.
Khammaan Khonkhai, 1992
This is a beautiful story of a young teacher in the Northeast, and while it is fiction, it provides the reader with insight into very real local social problems and politics in Thailand.
Colin Cotterill, 2004
The book is the first of a series of fiction books depicting life and culture in Laos – beginning in the 1970's. These mysteries follow Dr. Siri Paiboun, who is working there as a coroner. Once a communist party member, Siri is now in his seventies, and must investigate the causes of various deaths. The author allows the reader to better understand Lao culture, sub-groups, the Lao perception of the spirit world, and Lao history.  A great read.  The last book in this series was published in 2010. The people of Lao are very similar in beliefs, language and culture as their Thai Isan neighbors.
Travel Wiring and Non-Fiction about Thailand:
Welcome to the Bangkok Slaughterhouse
Father Joe Maier, 2005
This is a collection of stories written by Father Joe Maier, a Catholic priest who has spent over thirty years living and working in the Klong Toey slum of Bangkok, Thailand.  He shares the astonishing tales of his work there, helping slum children and especially children with AIDS.  The short segments are each on their own so great, and are written directly and in the vernacular, giving the pieces each intimacy and personality.  He handles these difficult subjects, both in life and in his writing, in an incredible way. Mundo hosts visited the children and found the book to be right on the mark.
Travelers' Tales Thailand: True Stories
Editors: James O'Reilly and Larry Habegger, 1993
An award winning book that reads like a combination of a travel guide and a literature book. The personal stories depict and teach about the varied ways and cultures of Thailand.
Pira Sudham, 1987
This Thai author discusses rural life and problems in Isan, Thailand from a personal perspective. These books give another look into the Northeastern area and Esarn people of Thailand.
Travels in Siam, Cambodia, and Laos 1858-1860: Volumes I and 2
Henri Mouhat
Henri Mouhat was a French writer, adventurer, explorer and naturalist who died in Laos in 1826. His travel journal descriptions and sketches bring to life the religion, lands, and culture of Cambodia, Thailand, and Laos during the 18th and 19th centuries.
Cross-Cultural Collaboration with Thais:
Working with the Thais: A Guide to Managing in Thailand
Henry Holmes and Suchada Tangtongtav, 1995
A great read for global volunteers, business professionals, cross cultural managers, and non-profit workers interested in analyzing and improving collaborative relationships in Thailand. Holmes and Tangtongtay are brilliant in describing methods to deal with common cultural conflicts that inevitably occur when working together with Thais.
Kriengsak Niratpattanasai, 2004
This book provides useful insights into conflicts that arise when Thais and Westerners work together, and allows these simple misunderstandings to be resolved easily by simply educating both sides about why these conflicts occur.  Includes real life experiences and is a practical and entertaining read, as well as endlessly useful and applicable to life in Thailand for foreigners.
Denis Segaller, 1982
Segaller writes about Thai customs, ceremonies, the Royal Family, and traditions in Thailand. He has a number of books that help the expat or visiting volunteer and traveler understand Thailand and Thai people. Segaller has other books where he discusses Thai customs and language too.
Travel Guides:
A wealth of knowledge as is expected from Lonely Planet.  It has good information on Thai history, cultural taboos, and pre-departure recommendations, as well as specific information like guest house names and telephone numbers in the cities and towns one can visit in Thailand.  Quite wordy at first glance, readers soon learn how to utilize this book to fit their needs and will find it an incredibly handy travel companion.  Updated almost every year.
Thai Food:
True Thai: The Modern Art of Thai Cooking
Victor Sodsook, 1995
A Thai cookbook written by a Thai man who has a critically acclaimed restaurant in the United States.  Praised for its authenticity, offerings of alternative ingredients for those recreating Thai food outside of Thailand, and for its courage in recommending the real amount of chilies and spices Thai people put in each dish.
Thai and Isaan Language:
Books from the Thai Language Series by Benjawan Poomsan Becker
Acknowledging that it is difficult to find a Thai language book without its flaws because of the age old transliterations problem, this language series offers a way to learn essential Thai phrases and grammar before traveling to the country and putting skills into practice.  One of the few Thai language series sold in Thailand.  Audio CDs are available for an additional price.
Laos for Beginners: Second Edition
Benjawan Poomsan Becker, 2009
Most of the people in Northeastern Thailand speak the Lao language in addition to Thai, also referred to as the Isaan language.  For some Thai village people, this is their only language.  The local people greatly appreciate when volunteers make the effort to speak the regional dialect, and "Lao for Beginners" is a good guide for novices making the effort to learn.
Thai Sports:
Thai people enjoy internatioally popular sports like football and volleyball, but also enjoy some sports unique to their country and region of the world.
Takraw:
Read and view Sepak Takraw: the ancient sport that combines football, martial arts, and volleyball.
Muay Thai Boxing:
Muay Thai is considered the national sport of Thailand.
Muay Thai Basics: Introductory Thai Boxing Techniques
Christopher Delp, 2006
A book for those wanting to learn Muay Thai – not recommended for those only curious about the history and culture surrounding the Thai martial art.  Has good explanations of technique for beginners.
Thai Music and Dance:
Music and dance in Thailand are as varied as the country itself. here are some webpages, videos, and book recommendations that give a brief introduction to the music and dance that is important to Thai people.
Traditional Thai Music and Dance:
Phra Chen Duriyanga, 1956
Thai Music and Dance from the Four Regions -a YouTube video
Traditional Isaan Music – a YouTube video
Popular in Thailand Today:
This band has been around for years. Many of the original musicians have been replaced, but the social and cultural messages their songs convey remain the same, and the following from Thailand and elsewhere is huge.
Some YouTube Entertainment: 
The following are a number of YouTube videos with an array of types of Thai and Isaan music and dancing. We hope you have as much fun watching these as we all had finding them.
A Popular Thai Artist Sings an English Song
Song about the Rocket Festival "Bung Fai"
Thai Films:
Uncle Boonmee Who Can Recall His Past Lives
Directed by Apichatpong Weerasethakul, 2010
This artistic film won the Golden Palm (Palme d'Or) Award at the Cannes Film Festival in 2010. The film is surreal in nature and depicts the life, dreams, and family ties of a dying man in Isaan, Thailand.
Other:
The Wisdom of Sustainability: Buddhist Economics 21st Century
Sulak Sivaraksa, 2009
Sulak Sivaraksa is a Thai Buddhist intellectual who is known all over the world as an advocate for peace and social responsibility.  He was nominated twice for the Nobel Peace Prize and received the Right Livelihood Award in 1995, also called the Alternative Nobel Peace Prize.  This book of his has been praised by famous Buddhists, such as H.H. the Dalai Lama and Thich Nhat Hahn, as well as non-Buddhists alike.  Sulak Sivaraksa brings his signature voice for social justice in this writing that advocates for the rejection of consumerism and a more cautious approach to globalization in today's modern world.
How to Buy Land and Build a House in Thailand 
Philip Bryce, 2006
A good book describing how to buy land and build homes in Thailand. The writer includes legal forms, useful Thai words and phrases, common problems with legal contracts, ways to transfer money to Thailand, and good methods for working with contractors in Thailand.