Learning how to properly brush your teeth and keep your gums healthy isn't just important for humans. Bright and healthy smiles are important for superheroes, princess, cats , and monsters too!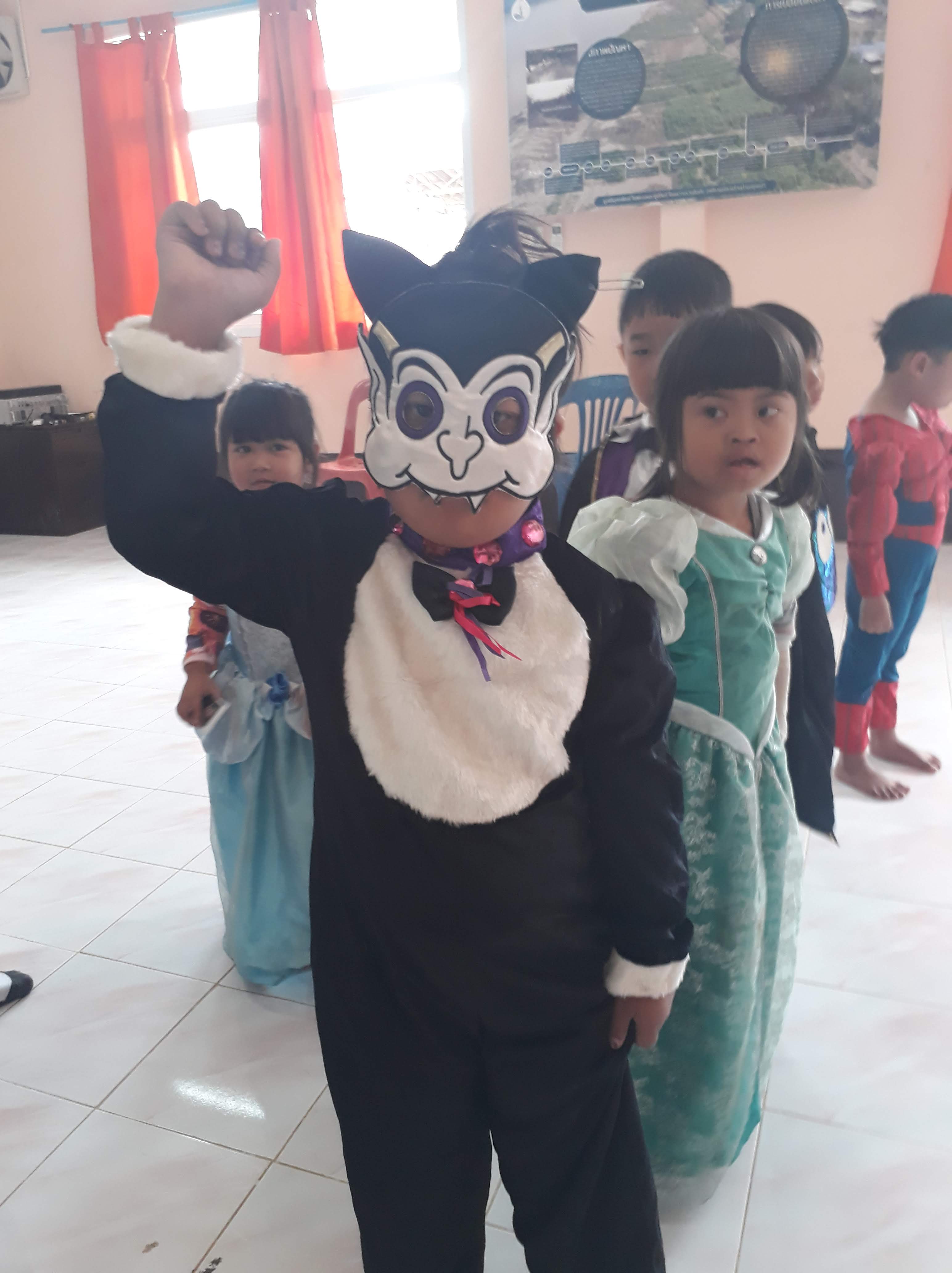 A lot of our donated clothing comes from the Price family and friends in Northern Ireland, as well as dental health supplies. Among the clothing donated for all ages have been some glorious costumes, and when the Price's came to visit us again in Buengkan we here at Mundo decided to bring them alone for a  fun day dressing up while teaching how to brush your teeth to kids!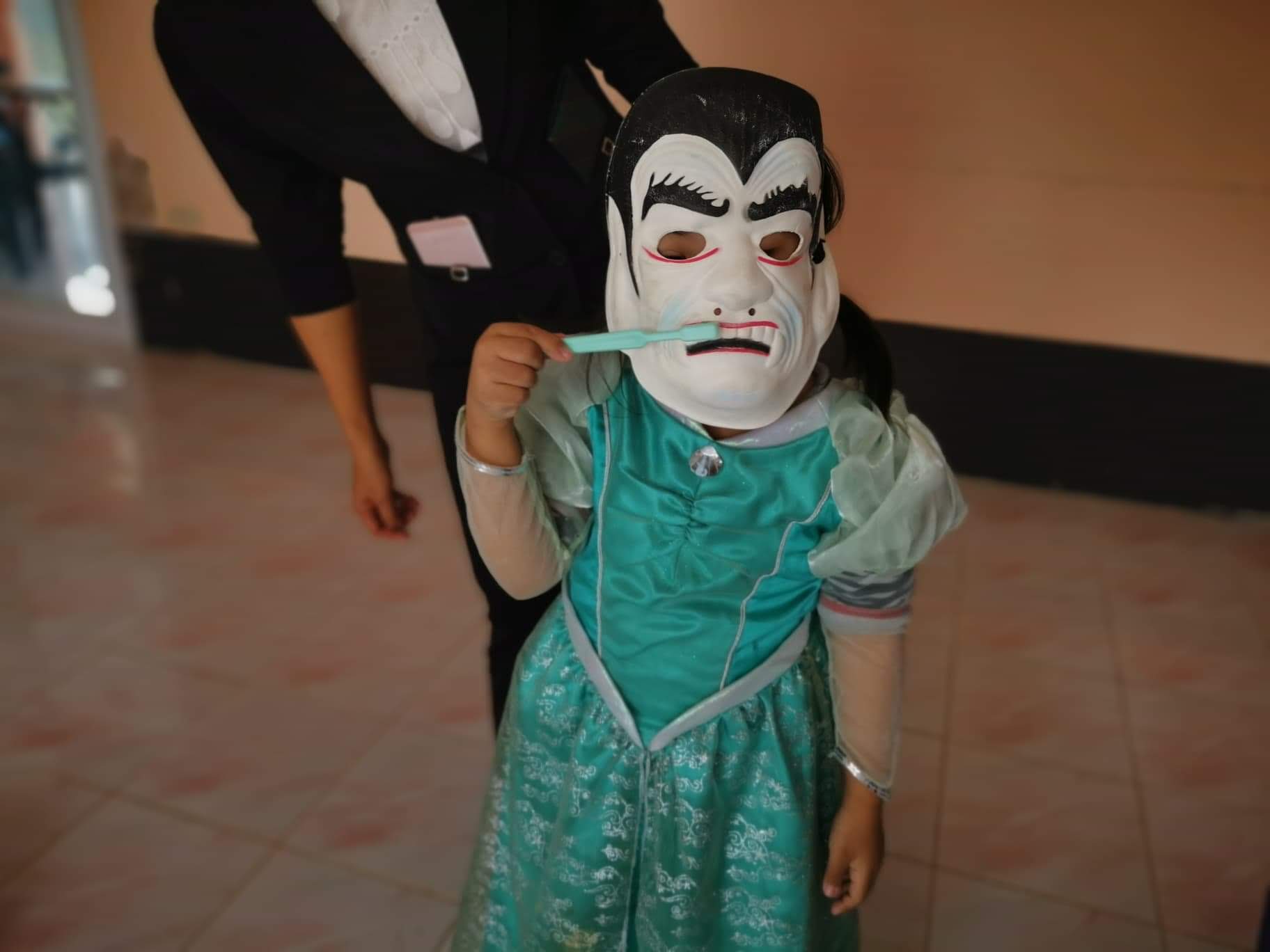 We often visit a special needs classroom in a rural village school, so we decided to return there to donate some clothing and then create an opportunity to put the costumes to good use and have some fun. We passed out some outfits for the kids to take home and then proceeded to dress up in costume, pose for photos, and dance together while learning how to brush our teeth.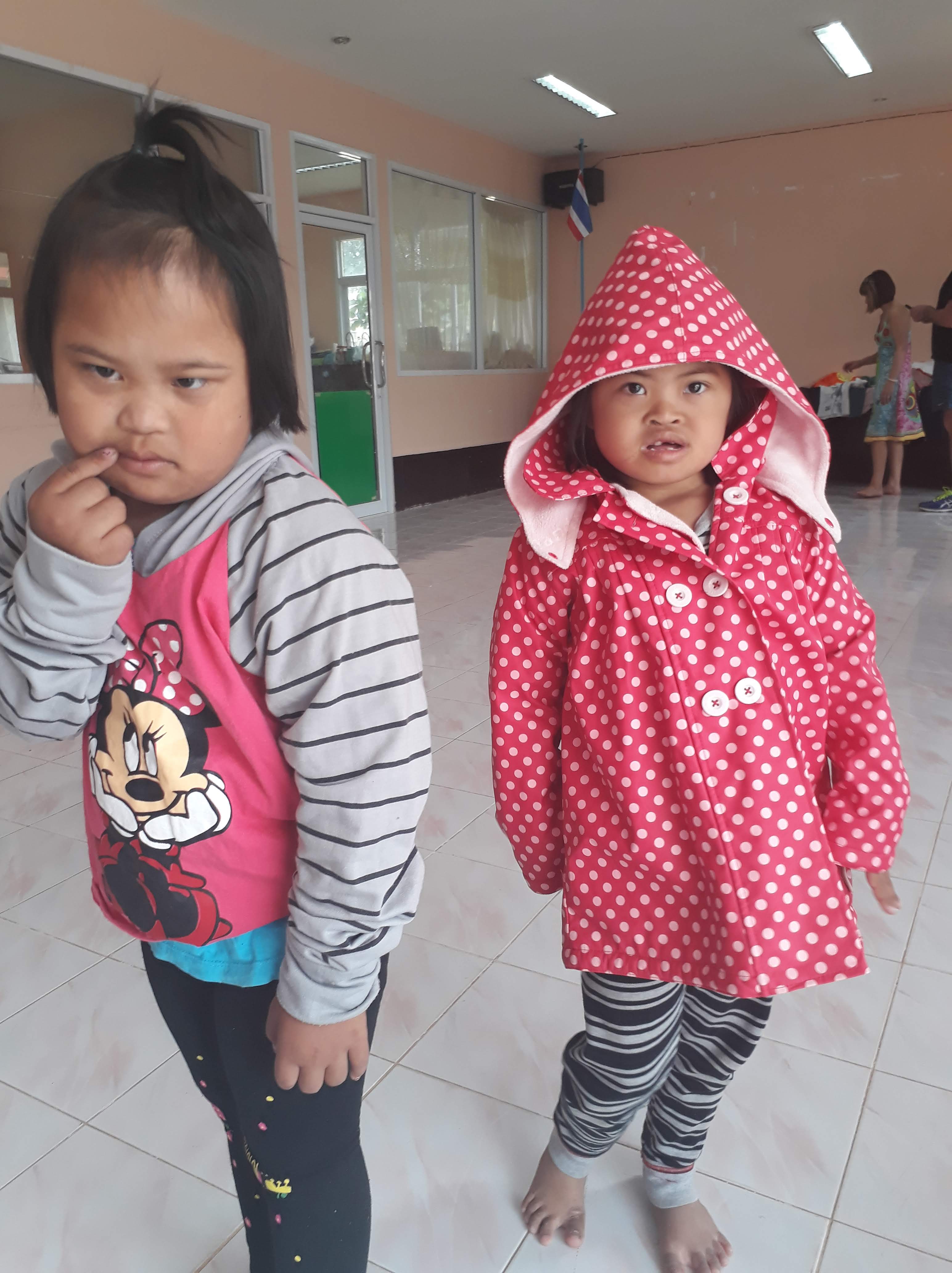 These kids are always so much fun to work with, and thanks to all of our donors we are able to provide these fun, educational, and helpful activities for them! We were able to leave a suitcase full of costumes for the teacher, and she told us the kids will be excited to wear them again during Children's Day and Halloween. We left the teacher with some posters showing easy steps to brush properly as well as some extra toothbrushes and toothpaste. The kids were so excited to play with us and dress up, it was a great day for all!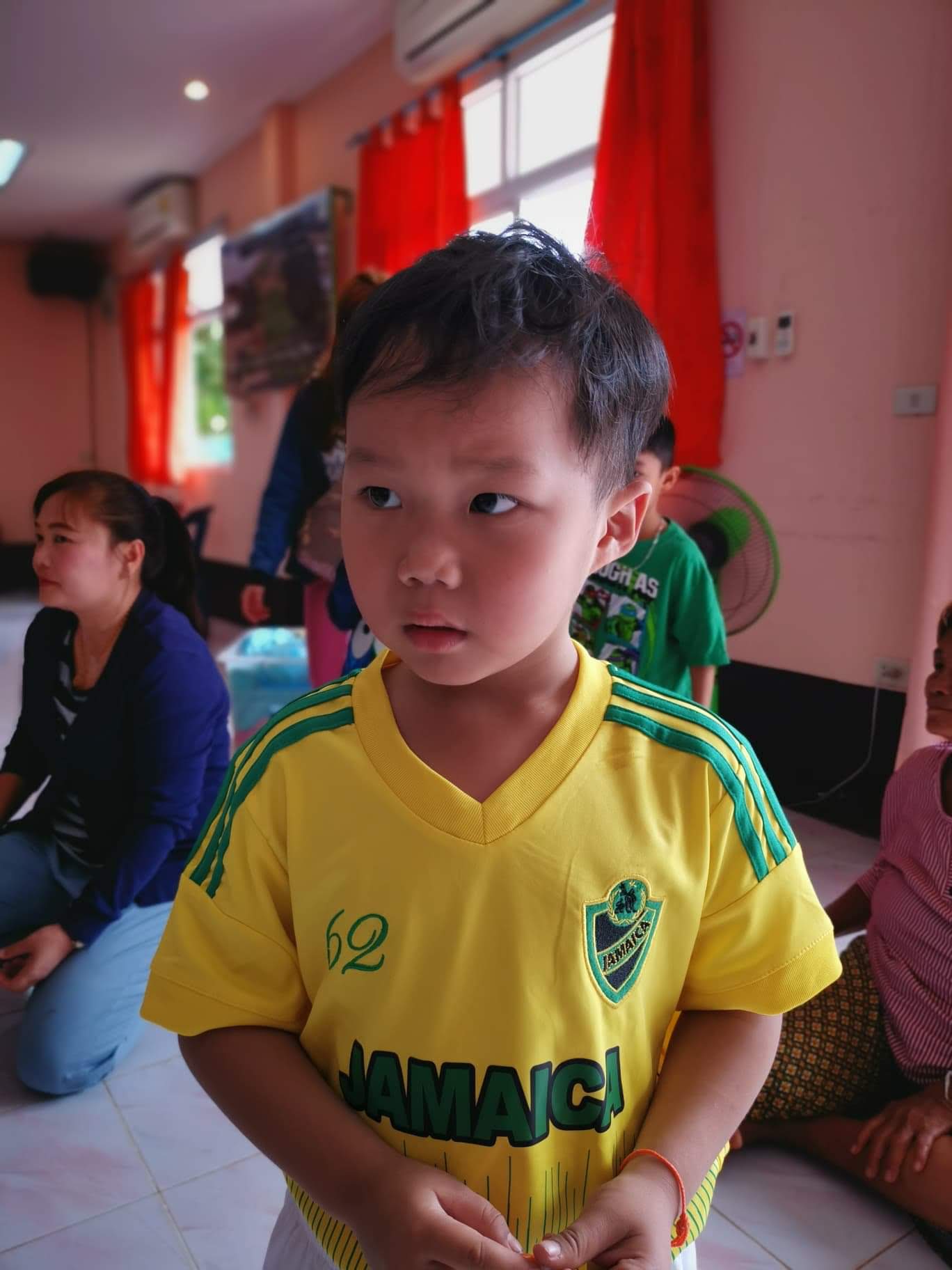 We are currently looking into creating a placement for the right person with a special needs classroom. If you are interested in volunteering abroad and working with children with special needs, please get in touch!