A New Home Coming Soon
For those you who have been supporting and following our home building project for a woman and her two little girls, this was a great week for us! After may hurdles, we have finally begun the final building stage! For those readers who are unfamiliar with our project or need a little refresher, let's have a quick tour of the journey so far.
About two years ago, a local village government approached us to help them consistently check on a family in poverty and provide transportation to and from the hospital, friendship, supplies, food clothing, and anything else that might arise.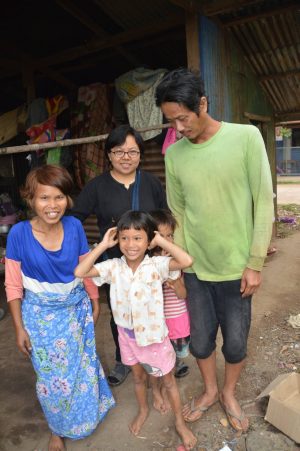 Both mom and dad were foragers and would often trade their finds for other kinds of food from other people. This was their sole source of "income". Oftentimes the father struggled with alcohol abuse. The government initially asked us to help them build a home worth over 200,000 baht (about $6,000USD), but due to complications with legal issues including who has the deeds to the land, we decided against something of that magnitude. Mundo and Laekplian believe that safety is a priority for the family. We agreed to raise and contribute funds for things we believed necessary such as a leak free roof and, most importantly, a door that locks.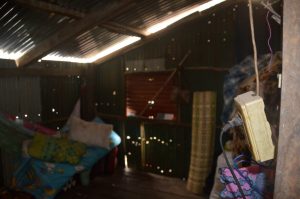 Early last year the father's health took a turn and he unexpectedly passed away. This tragic event was another roadblock in the progress as we let the mother and her two girls time to grieve and get through the funeral. However tragic his death was, it did bring the extended family together and the family was now willing to unite and help each other out. With the father now out of the picture the safety of the mom and her daughters dropped to a dangerously low level, and we agreed to donate a total of 30,000 baht ($1,000USD) and the government promised to at least match our donation. Throughout this whole process we had volunteers on site with us proving much needed support! Funds were collected quickly by generous donors like you and we have been creating the best plan to apply those funds most effectively. We have donated the funds under the condition that the house be built with safety and security in mind. We made an official and final agreement with the local government in early April of this year. The local government worked hard to collect the necessary supplies and people willing to hep build. Everything is finally coming together and they have just finished the foundation!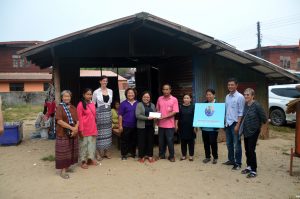 We would like to thank our generous donors for funding this project, and also to thank you for your patience! The timeline may not have been as short as we initially anticipated, but the family has been under close watch the whole time, and it is a reminder to us that we are in fact working in a country that does not function in the same way as our own. We are happy with the knowledge that the house will be finished before monsoon season and the family will be safe from flooding, electrical hazards, and intruders!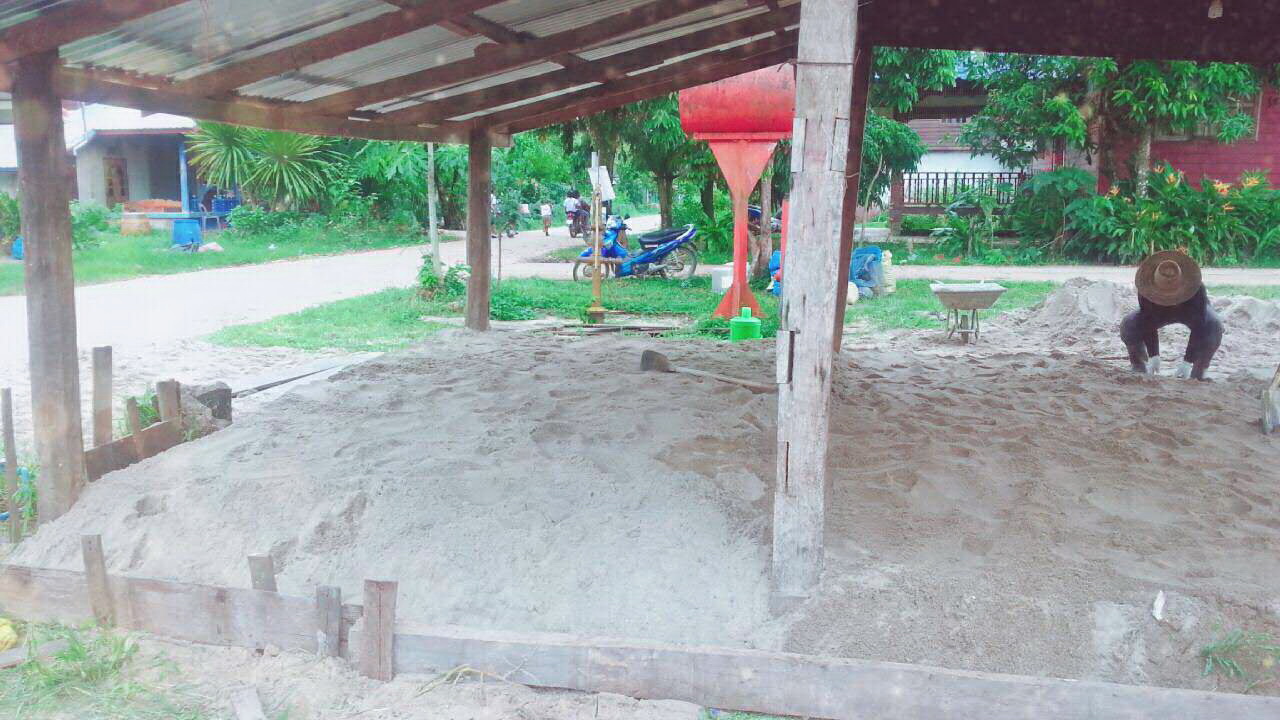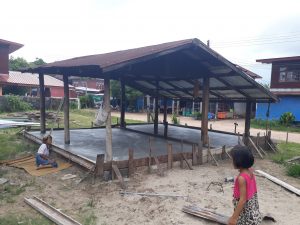 Since the laying of the foundation we have seen a marked improvement in the mother's demeanor. The girl's seem happier as well! They are staying nearby with family while their home is under construction.