With 9 provinces, 41 districts, and over 72,000 people affected by flooding this monsoon season in Issan region alone, Mundo Exchange has been very busy! Mundo Exchange, our Thai partners Laekplian Lokgatat, and local volunteers have been working hard to visit villages around the province most affected and bring necessary supplies such as food, clean water, and clothing.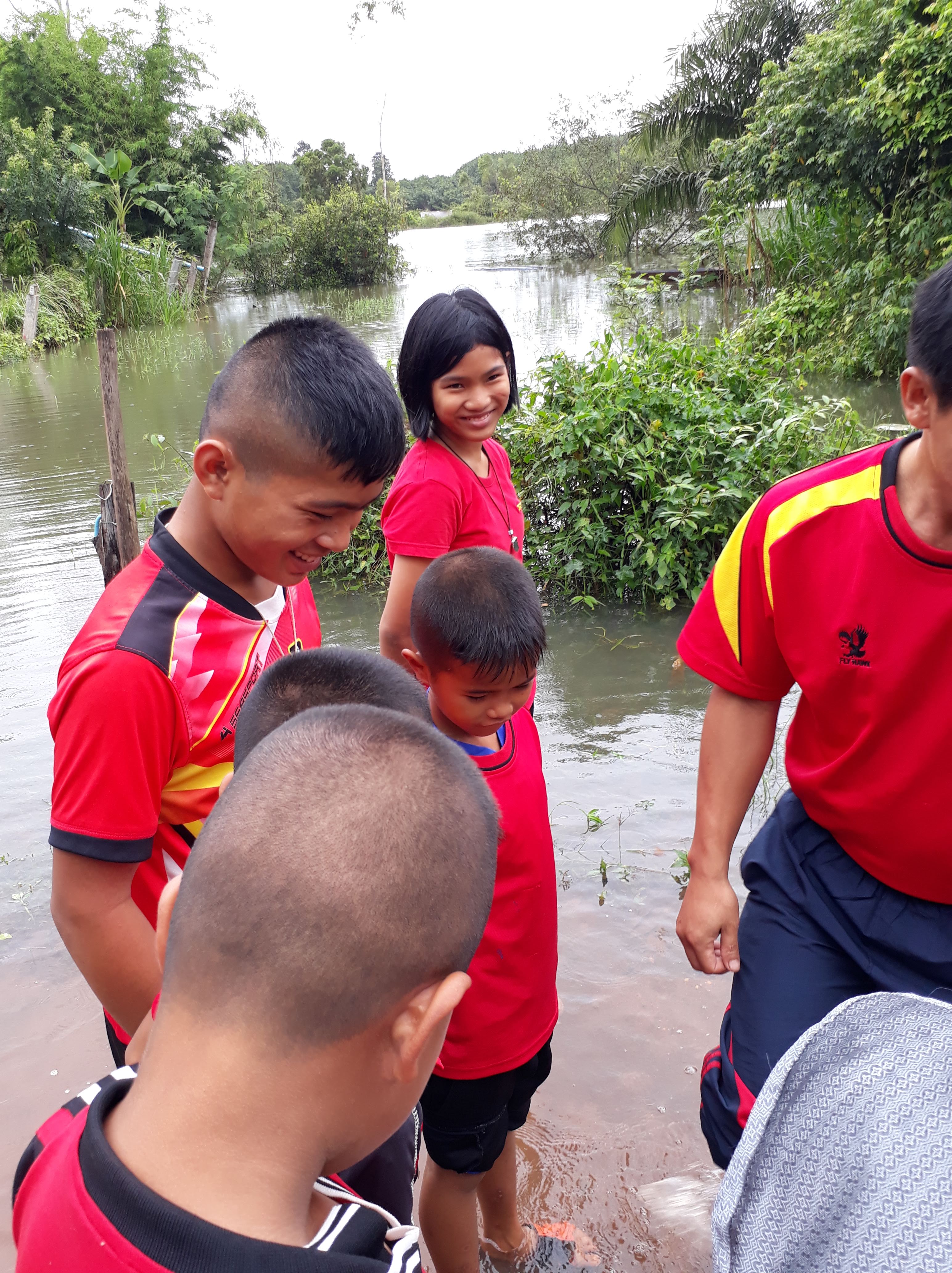 Last week we went to Kamplaphanatawee School, the same school we are trying to raise the funds to sponsor two teachers. Aside from the village being without running water and electricity for going on five days now, there are also various parasites and bacteria possibly present in the waters flooding their homes. Many children and adults in this area cannot swim, and in Kamplapha the water comes up to the chest of some of these children! The village has two boats that they all share to get each other our of their homes and to work or school. Parents are often away at work all day, and school is the only safe place for these children to go where they are out of the water.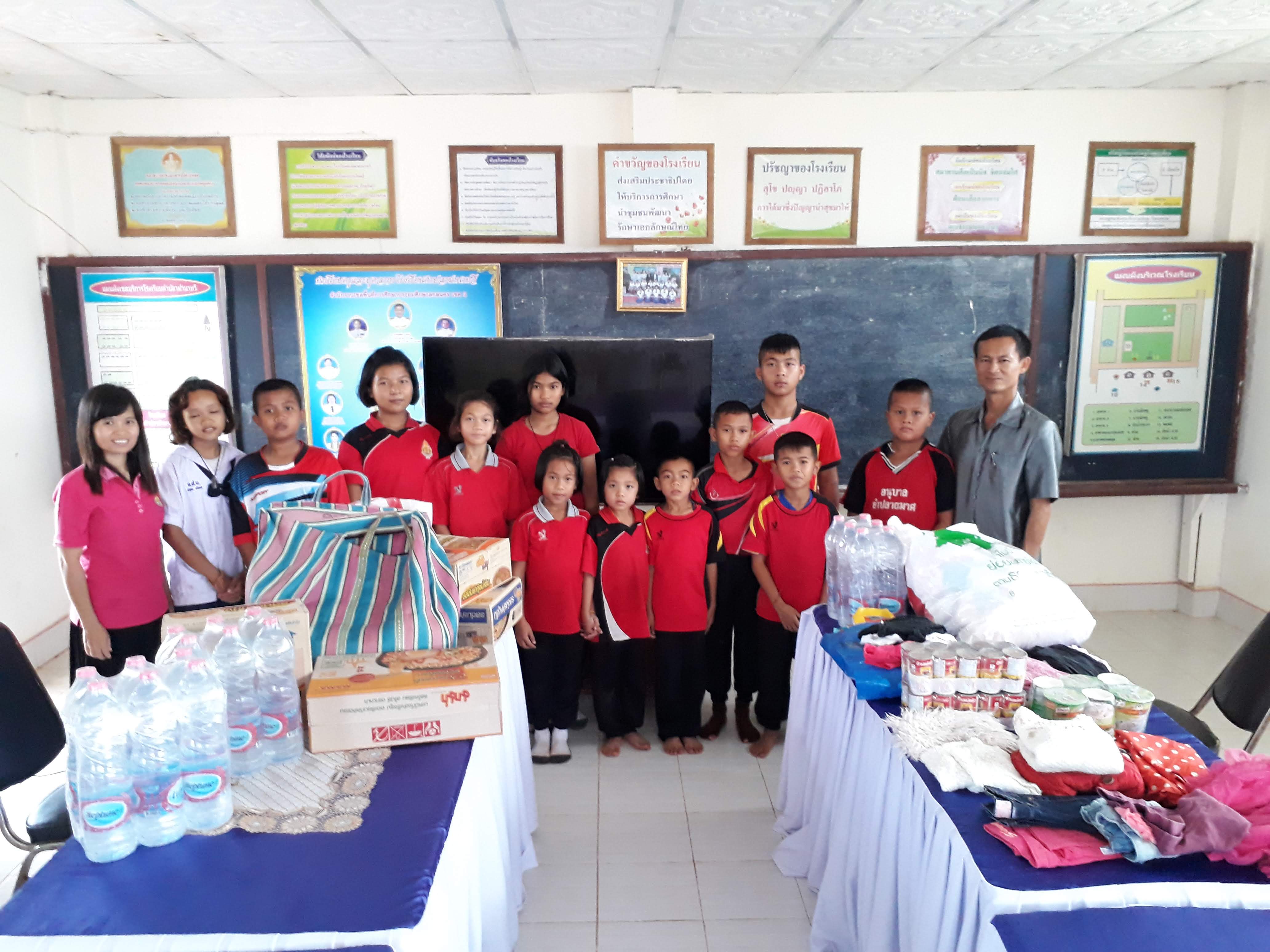 We took the much needed supplies to the school where we know Kittichai (the director) will be able to give to the kids who need it the most.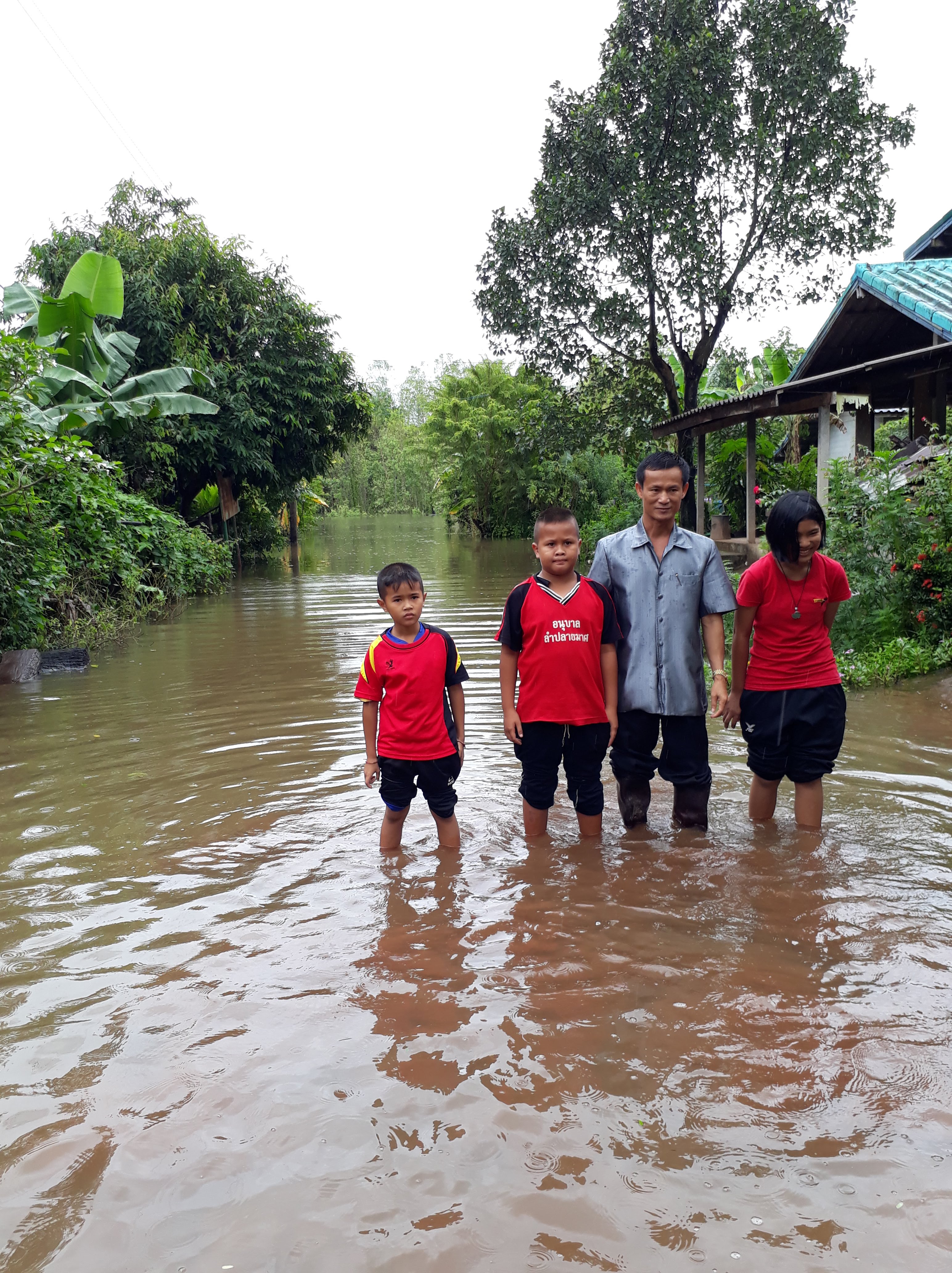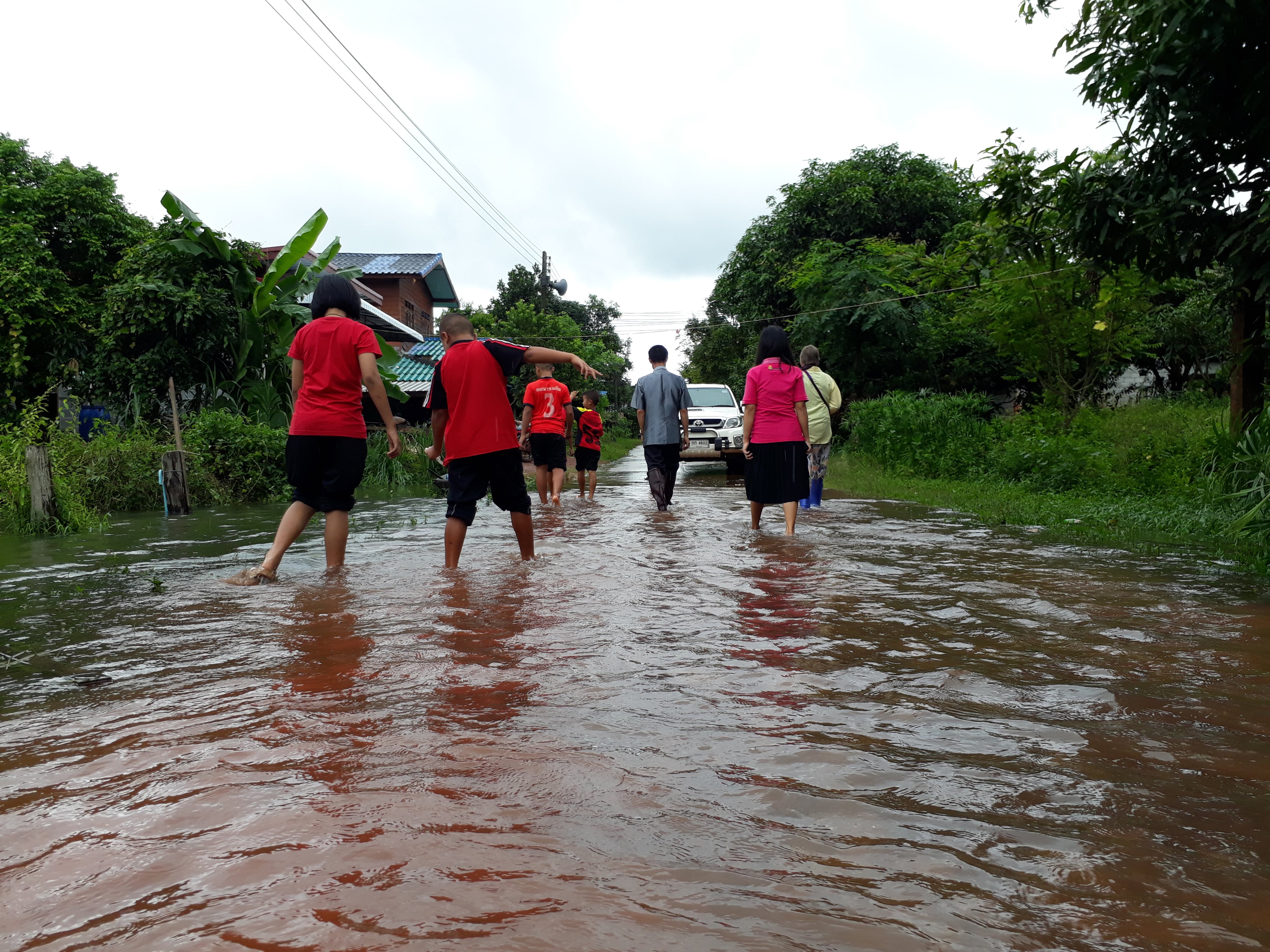 After dropping emergency relief supplies off at Kamplaphanatawee, we headed out to a small village school near the Sakorn Nakhon and Nakhon Pranom border. Many homes in this area have been badly damaged or destroyed by flooding. We followed the same protocol as with Kittichai's school: drop off supplies with our contact at the school who knows which children come from flooded homes. This school was so much fun to visit, there are about 150 students and they were so joyful and friendly! It's amazing to see such a greater sense of community and compassion in these smaller schools than in the large schools, and great to know that the kids have a network of parents, friends, and teachers who genuinely care about each other. We hope to be able to send volunteers there soon!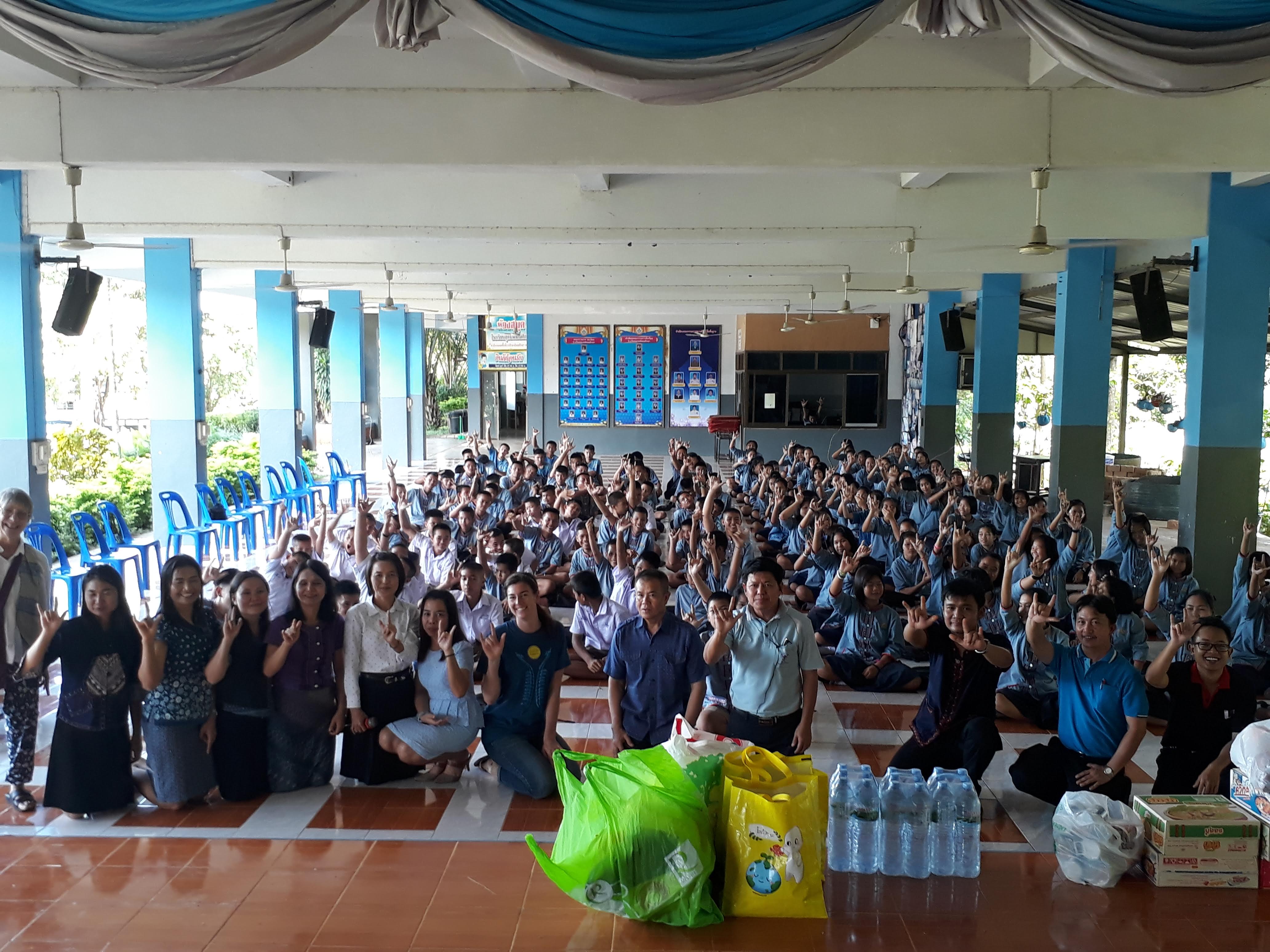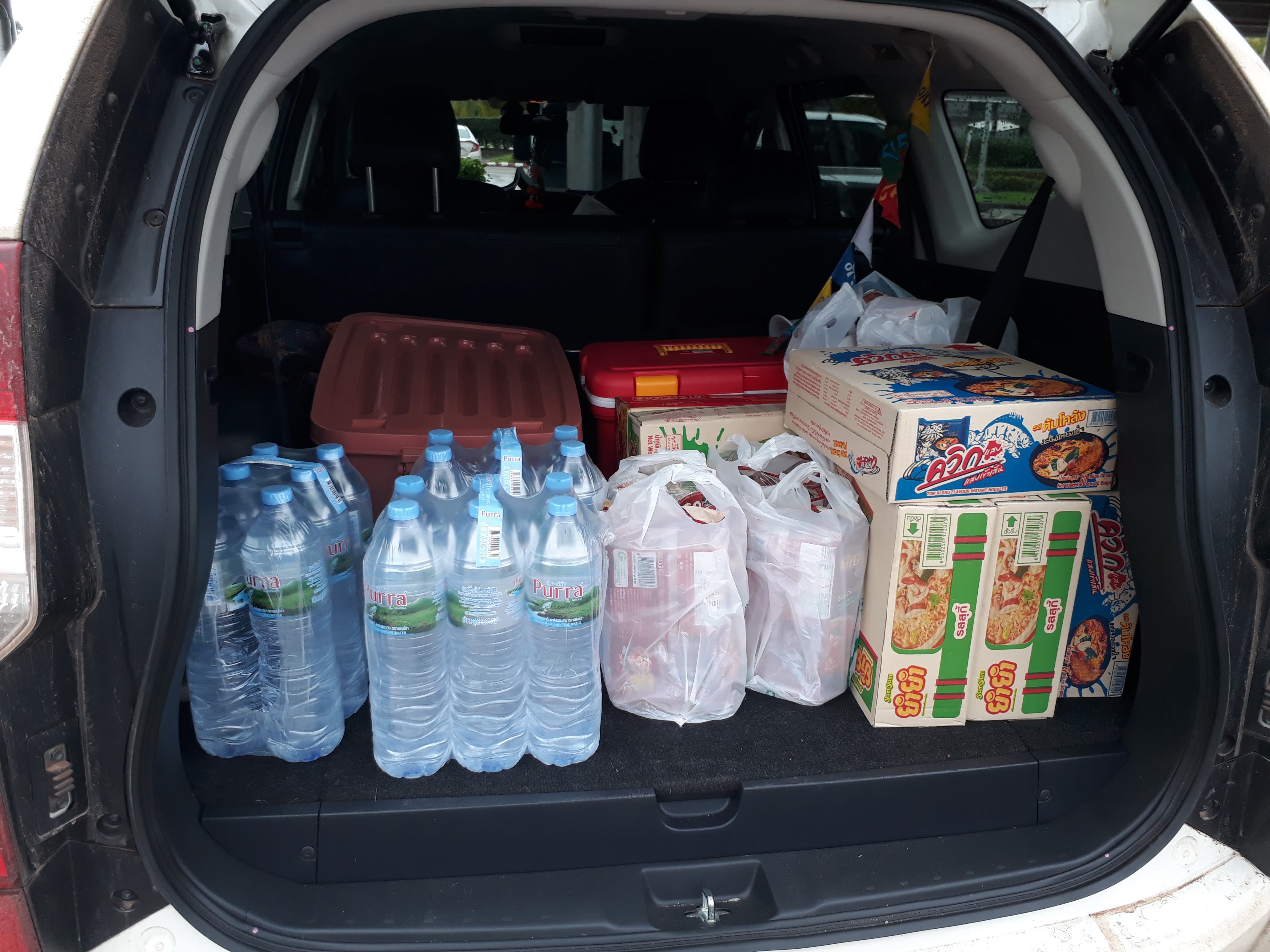 It continues to rain here and so we will continue to travel around the area and bring emergency supplies to communities in need. Within the next couple of days we hope to make it out to Nakhon Pranom, our neighbor province and one of the worst affected by recent floods. Thank you donors, as always, for your caring hearts and donations. As usual, we always appreciate you! Special thank you to the Price family and friends in Ireland, your continuous sending of children's clothing has been truly invaluable this season! Thanks to you so many children have clean clothes to wear. A big thank you to everyone who has supported our work in Thailand, your donations have helped make our work like this natural disaster support possible.
If you would like to help, just $10 can buy 60 meals for communities in need! Everyone deserves to have their basic needs met and by donating today you can help make that possible for flood victims here in Northeast Thailand.